LABspace Annual Holiday Show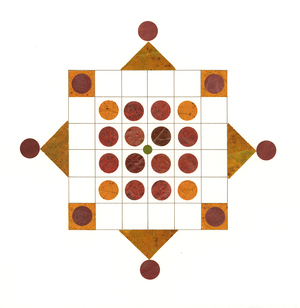 My new collage is included in this festive, big show of small work.
Opening Weekend Celebration: Saturday & Sunday, November 25 & 26th,
1-5pm both days
Viewing Hours: Saturday & Sunday 1-5pm through Sunday, February 11, 2024
Closing Weekend Festivities: Saturday & Sunday, February 10 & 11th, 1-5pm, weather permitting
Curated by Ellen Letcher & Julie Torres

LABspace Gallery
2642 Route 23, Hillsdale NY 12529
julielabspace@gmail.com

"Leave(s);" ink, acrylic, leaves on paper; 7.75 x 7.5 inches
---
Small Works show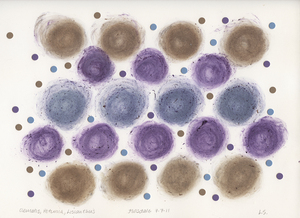 I am pleased to have my work included in the "Small Works" members show at the Woodstock Artists Association & Museum (WAAM)
28 Tinker Street, Woodstock, NY.
on view through November 12, 2023

July Trio: Clematis, Petunia, Lisianthus; plant rubbing & gouache on paper; 8 7/8 x 12 inches
---
Address: Earth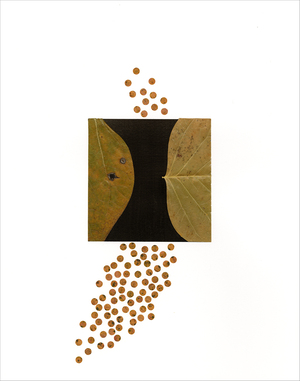 Three of my leaf collages are on exhibit in "2023 Address: Earth."
Organized by the Inspiration Art Group International,
curated by Bibiana Huang Matheis
Hudson Valley Museum of Contemporary Art
1701 Main Street, Peekskill, NY 10566
October 14 – December 9, 2023
Opening Reception: Saturday, October 14, 2:00-5:00 pm
On view: Saturdays, 11:00 am-5:00 pm

shown here:
"Black Square: Time Out," leaves ink, acrylic on paper, 14 x 11 inches
---
"Nature's Way"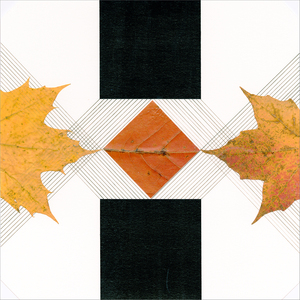 ODETTA Digital presents "Nature's Way"
On view through February 22, 2024, on Artsy
For "Nature's Way," a diverse group of ODETTA Digital artists offer works that demonstrate their inner voice, that inner stirring that prompts them to make a work of art, in order to understand their subject better.

Included are 3 of my leaf collages from the Black Square series. Shown here: "Maples on the Move," acrylic, leaf fragments on paper, 8 x 8 inches, 2023
---
Kentler Benefit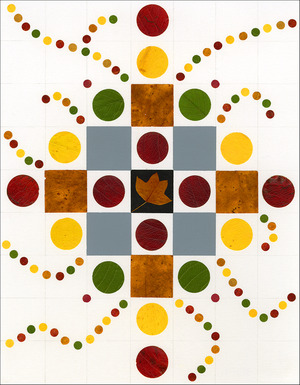 My collage "Celebrate" is included in the annual fundraiser for the Kentler International Drawing Space. The kick-off party is on Sat. Sept. 23 at 4 pm, open to all. The in-person benefit is on Oct. 7.

Exhibition on view: September 21 - October 6
(Thursday-Sunday, 12-5pm)
Kentler International Drawing Space
353 Van Brunt Street, (Red Hook)
Brooklyn, NY 11231

"Celebrate;" 9 x 7 inches; acrylic, leaf fragments on paper

---
Paper Unframed: WAAM Benefit Art Auction 2023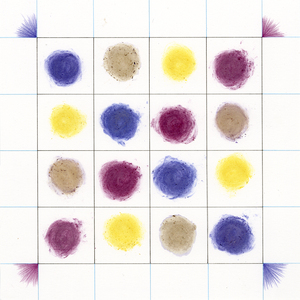 Paper Unframed: Art Auction to benefit the Woodstock Artists Association & Museum
The benefit includes my drawing "Four by Four" (colored pencil, ink, flower stains on paper).
All artwork now on view at WAAM and online.
Online bidding: September 14-24, 2023
Timed Online Auction: Sunday, September 24 at 2:00pm
https://www.liveauctioneers.com/.../160871428_linda-stillman
WAAM - Woodstock Artists Association & Museum
28 Tinker Street, Woodstock, NY 12498
---
"De.code" exhibition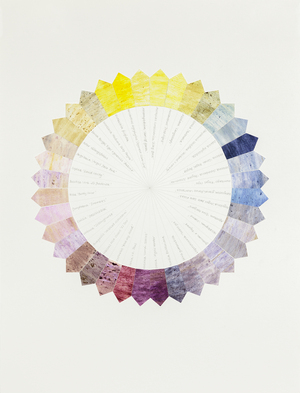 The New York Artists Circle presents "De.code," a group show, reflecting on the concept of code and its meanings.
Curated by Monique Allain, Ana Luiza Addor and Pauline Galiana.
Exhibition online from September 12th until November 30th, 2023.
https://nyartistscircle.com/curated-shows/de.code
I have two of my flower stain drawings in the show, including the one shown here.
Conservatory Garden: Collate; collaged flower stains on paper, graphite, varnish; 21 x 16 inches; 2016
---
SKY exhibition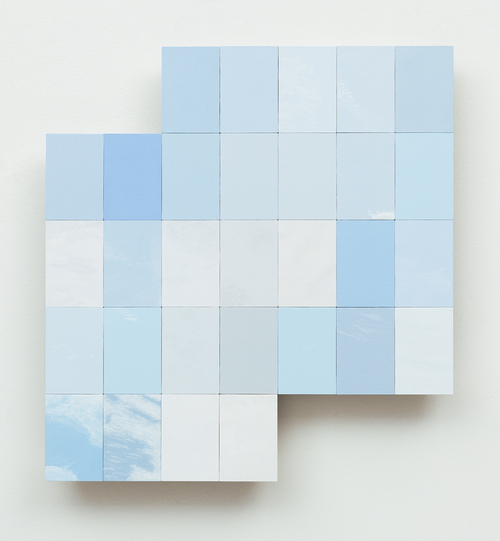 I am honored that my work is part of the wonderful exhibition SKY at Manifest Gallery in Ohio.
SKY is an exhibit of works about the sky, the things that travel through it, the phenomena in it, and how we try touch it.
Other exhibiting artists: Katlyn Brumfield, Tracy Fish, John Hampshire, Bryan E Hutchison, Renee McGinnis, Andrei Mocanu, Jay Shepard, Sophia Sherar, Joseph Tigert

Manifest Gallery
A Non-Profit Creative Research Gallery and Drawing Center
2727 Woodburn Avenue, Cincinnati, Ohio 45206
www.manifestgallery.org
On view: July 14 – August 11, 2023
August 10: Zoom-based Artists Panel Talk, 6-8pm


Daily Sky: November 2011; acrylic on paper on panels; 15 x 14 x 3/4 inches
---
LABspace Gallery Exhibition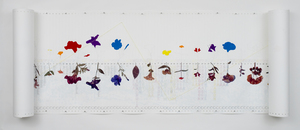 I am excited that my Garden Scroll is on display in "The Hills Have Eyes" at LABspace Gallery. It is thrilling to have this work shown in our wonderful local gallery.
LABspace Gallery
2642 Route 23, Hillsdale NY 12529
julielabspace@gmail.com
July 1 – 30, 2023
Opening Reception: Saturday July 1st, 1-5pm
On view Saturdays & Sundays 1-5pm through July 30
Extended hours during Upstate Art Weekend: July 21-24th, 10am-6pm

'August' Garden Scroll, mixed media on paper, 36 " x 14'2"
---
Exquisite Codes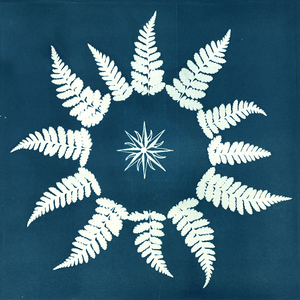 My cyanotype is featured in the digital project, "Exquisite Codes"
Organized by Ellen Hackl Fagan of Odetta Digital and SHIM Art Network
Bla-Bla Projektraum
Soldiner Straße 103
Berlin, DE
through July 1, 2023
SHIM Art Network
211 State Street, 3rd floor
Bridgeport, CT 06604
On view: Thur. - Sat. 12-6 through August 15, 2023
And online on Artsy:

https://www.artsy.net/artwork/linda-stillman-fern-circle-2
---
Century Association show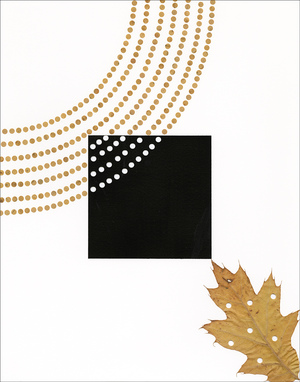 My leaf collage is included in the Annual Professional Painters' Exhibition at the Century Association in New York City from May 11 to July 28, 2023. Please contact me for information about visiting the show.
---
Earth Day show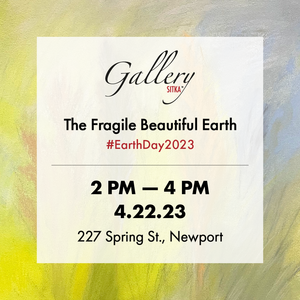 Three of my leaf collages are included in the group exhibition,
"The Fragile Beautiful Earth"
Curated by Beth Barry
April 22 – May 19, 2023
opening: Saturday, April 22 2-4 pm
I will be at the opening and hope you can join us!
Gallery Sitka
227 Spring St, Newport, RI
---
WAAM Active Members Exhibition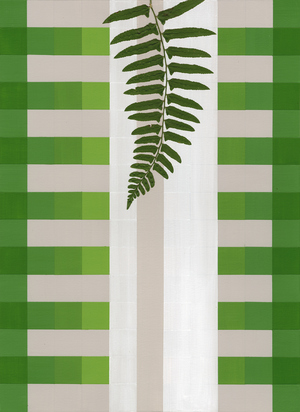 My mixed media piece work on paper "Bash Bish Falls (after Durand)" is included in the stunning "Active Members' Spring Exhibition" at the Woodstock Artists Association & Museum (WAAM)
28 Tinker Street, Woodstock, NY.
on view through April 16, 2023
https://www.woodstockart.org/active-members-spring-exhibition-2/
---
---
Earthkeepers Handbook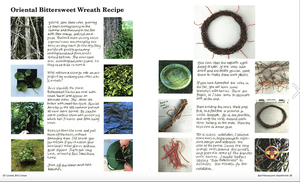 The Earthkeepers Handbook:
recipes and remedies for healing the land & ourselves
Published on Feb 1, 2023 on Issuu.com

Earthkeepers Handbook is a compilation of over 100 recipes and remedies, including manifestos and how-to directions, presented by over 100 ecoartspace members, to make the world a better place.

Organized by Kim Abeles and WhiteFeather Hunter and Patricia Watts, founder of ecoartspace

I am thrilled that my "recipe" for making a wreath out of invasive Bittersweet vines is included along work from many impressive artists who explore the natural world.
---
"Unconnected Yet"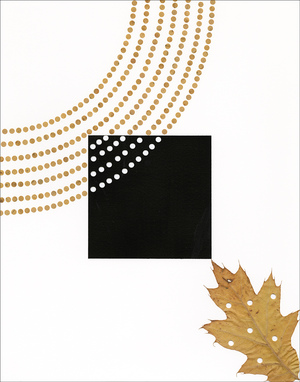 I am pleased to have my collage, "Black Square: Oaks" included in an exhibition curated by Todd Bartel (among others). "Unconnected Yet" opens on Jan. 16 at the Academy of Fine Arts in Kolkata, India and will also be in a virtual exhibition unconnectedyet.com

Academy of Fine Arts
Cathedral Road; Maidan, Kolkata; West Bengal, India

"Unconnected Yet is an exhibition about the junction between things not yet reached. Unconnected Yet assembles the work of 64 collage-based artists from 10 countries and bridges the art and science communities of Boston, Kolkata and beyond, bringing art from near and far to five galleries at the Academy of Fine Arts in Kolkata, India," curator Bartel explained.
---
"Pattern Recognition"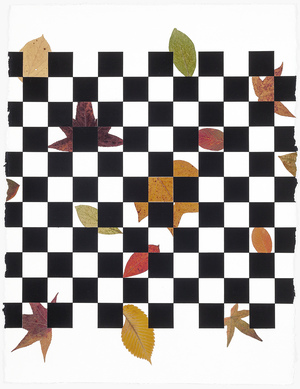 My mixed media collage "Black Squares: Net Zero" is featured in the virtual group exhibition curated by the Ely Center in New Haven, CT.

"Are our brains essentially pattern recognition machines? We are all wired to see patterns - fractals in nature, trends in events, even behaviors that reoccur over time. Patterns help us create a sense of order and balance in our worlds, and allow us to attach meaning to objects and experiences.
Pattern recognition has been an important and powerful evolutionary tool that allows us to make meaningful connections, gain new perspectives, and increase our understanding of the world leading to new discoveries and innovations.
Explore Pattern Recognition and see how each of our featured artist reckons with life's patterns and the meanings they ascribe to them."