Holiday show at LABspace Gallery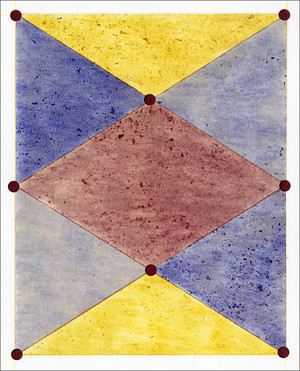 It's that time of year again, the big, wonderful Holiday show at LABspace!
My flower stain drawing is among the 200+ amazing small, affordable works in the show.
Thanks to Ellen Letcher + Julie Torres, LABspace co-directors.

LABspace Gallery
2642 NY Route 23
Hillsdale NY 12529

Opening Weekend Celebration:
Saturday + Sunday, December 11 + 12th, 1-5pm
On View: Saturdays + Sundays 1-5pm
extended through February, 2022

Title: Harlequin: Dahlia
Year: 2016/2021
Media: flower stains, colored pencil on papers
Dimensions: 6.5 x 5.25 inches
framed size: 11.25 x 9.25 inches
---
Art exhibition at the Century Association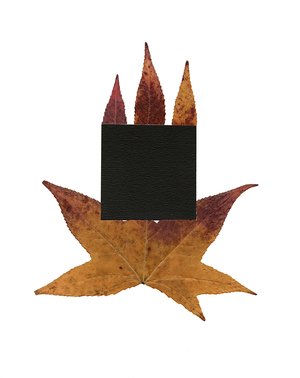 My collage, Black Square 3, is on view at the gallery at The Century Association in The Annual Professional Painters' Exhibition in New York City through January 19, 2022.

Please contact me for more information.
---
Kentler Benefit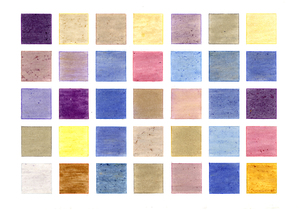 I donated one of my flower pigment drawings to the Kentler for their
"100 Works on Paper" Virtual Benefit
Oct 16 & 17
on view in the gallery from Oct. 2 - 10.
Kentler International Drawing Space
353 Van Brunt Street, (Red Hook) Brooklyn, NY 11231
https://www.kentlergallery.org/Detail/events/494
---
Landscape Deconstructed: Mimi Czajka Graminski and Linda Stillman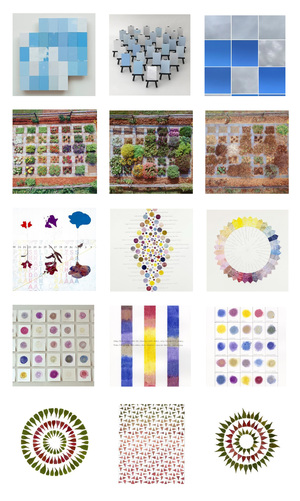 I'm thrilled to have a "mini-retrospective" of my work featured in Landscape Deconstructed: Mimi Czajka Graminski and Linda Stillman a virtual show at The Hammond Museum and Japanese Stroll Garden. It opens Saturday, September 11 at 10 am EDT on Facebook Live.
The virtual opening will include a tour of the exhibition and an interview with the artists, moderated by Jennifer McGregor.
The exhibition is curated by Bibiana Huang Matheis and will be on the Hammond website until June 2022.
The Hammond Museum and Japanese Stroll Garden
28 Deveau Road, North Salem, NY 10560
hammondmuseum.org/virtual-galleries
---
Bitter/Sweet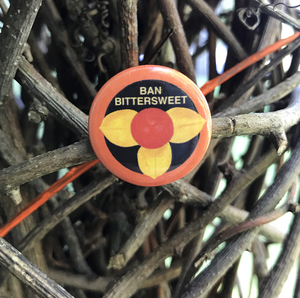 ICEHOUSE Project Space

"During the Coronavirus lockdown, I found refuge in daily walks along my street in Hillsdale. Trying to identify the roadside plants, I discovered that almost all of them were non-native invasives. My growing awareness of the dangers of these plants coincided with our growing understanding of the invading virus. The coronavirus model, round with orange spikes around the edges, inspired the circle motifs of the installation; the orange represents threat and warning.Invasive plants are a huge threat to our environment, robbing native plants of light, water, and nutrients, and leading to a loss of biodiversity.

"Learning to identify and name the plants and distinguish them from similar benign species was the first step in my research.I eventually narrowed my focus to the 12 most destructive invasives in our area. In the tradition of the amateur artist/naturalist, I painted images of the plants on round canvases with their common and Latin names, outlined in orange. These tondi are arranged in a clock-like circle, hinting at the urgency of preserving biodiversity."

Other components of the installation are a superscaled Bittersweet vine wreath and a frieze of painted slices of Norway maple logs.

ICEHOUSE Project Space
Sharon, CT 06069
For information: email the curator KK Kozik: kk2kozik@gmail.com


---
"Radius 50" at Woodstock Artists Association & Museum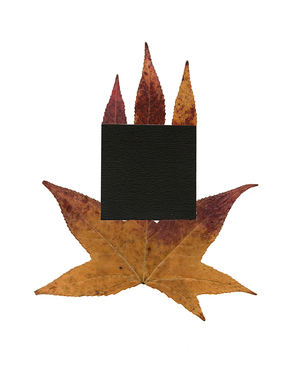 Radius 50
July 30 – September 12, 2021
Opening Reception: Saturday, July 31 | 4-6pm
Radius 50 is an exhibition of works by artists living and working within 50 miles of Woodstock curated by Alyson Baker and Candice Madey of River Valley Arts Collective. The show includes works by 13 artists who are responding to and reflecting on diverse aspects of the rural environments in which they live. The artists bring to bear the influence of their immediate landscape in both materiality and subject matter with local geography, histories, traditions, and natural resources forming the context for a broader dialogue about the relationship between artist and place.
EXHIBITING ARTISTS
Natalie Beall, Irja Boden, Kathy Greenwood, Shanti Grumbine, Brece Honeycutt, Martine Kaczynski, Alison McNulty, Tony Moore, Ralph Mosley, Linda Stillman, Joy Taylor, Victoria van der Laan, Yage Wang

image:
Black Square 3, acrylic, Sweet Gum leaves, pencil on museum board, 12 x 10 inches

Woodstock Artists Association & Museum
28 Tinker St., Woodstock, NY 12498
845 679 2940
info@woodstockart.org
https://www.woodstockart.org/radius-50-2/
---
"Renewal" group show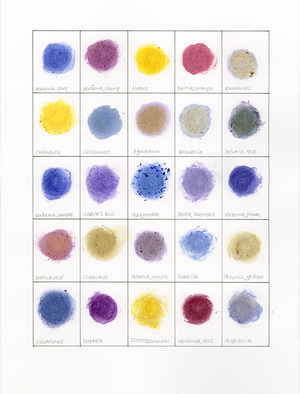 "Renewal"
Hudson Valley Artists Group
curated by Elisa Pritzker
Wired Gallery
11 Mohonk Road, High Falls, NY 12440
May 29 - June 13
Saturday & Sunday 11-4
https://www.thewiredgallery.com


one of my pieces included in the show:
Title: Hillsdale Sampler (Verbena-Angelonia)
Date: 2019
Medium: flower stains, graphite & ink on paper
Dimensions: 12.5 x 9.5 inches

UPDATE: My 2 pieces were held over by the gallery to be in the current installation.

---
Sublime blog post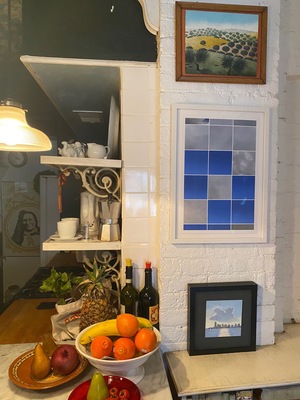 I was asked to make a print of some of my sky photographs and this is what resulted, as described in this charming story on Barbara Sherman's blog. https://barbaraswansonsherman.blogspot.com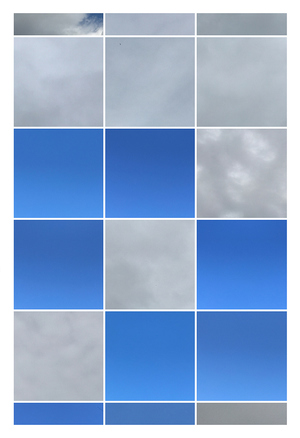 Daily skies: Feb.15 focus
archival ink jet print
19 x 13 inches
2021
---
Magic Garden exhibition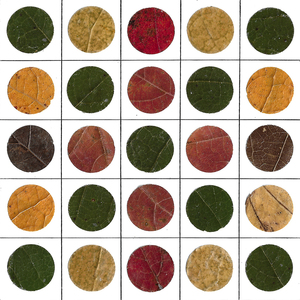 I am pleased to have some of my small "Nature Notes" panels included in this colorful exhibition.

The Magic Garden
EXTENDED through April 25, 2021
Weekend Opening Celebration: Sat & Sun, February 20 & 21st, 1-5pm
LABspace Gallery
2642 NY Route 23, Hillsdale NY
On view Saturdays + Sundays, 1-5pm
and by appointment
Message or email for exhibition preview
julielabspace@gmail.com
917-749-2857
---
Hammond Museum virtual exhibition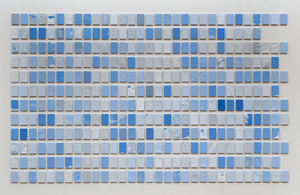 Hammond Museum January Exhibition


includes "Daily Skies: 2007" part of my ongoing series of daily images of the sky
Hammond Museum and Japanese Stroll Garden
North Salem, NY
curated by Bibiana Huang Matheis
on view virtually from January 2, 2021 to December 31
www.hammondmuseum.org/virtual-galleries