The "Hillsdale" show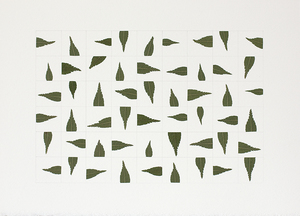 I am pleased to have new nature based work on view at LABspace Gallery in a show with the work of some other Hillsdale, NY artists. If you are in the area please join us for the opening this Sunday or come to the Open Studios the following Sunday.
The "Hillsdale" Show
Curators: Julie Torres and Ellen Letcher
LABspace Gallery
2642 NY Route 23
Hillsdale, NY 12529
917-749-2857
julielabspace@gmail.com
Exhibition on view: Nov. 3-Dec. 1, 2019
Hours: Sat. & Sun., 1-5, and by appointment, through Thanksgiving weekend
Opening reception: Sun., Nov. 3rd, 3-5 pm
Open studios: Sun., Nov. 10, 1-5 pm; please email me for my studio address
Participating Artists: Joan Grubin; Linda Stillman; Guy Walker; Jennifer Johnson; Erick Johnson; Martha Bone; Leah Guadagnoli; Peter Bradley Cohen; Kara Smith; Liz Sample
---
Islip Art Museum exhibition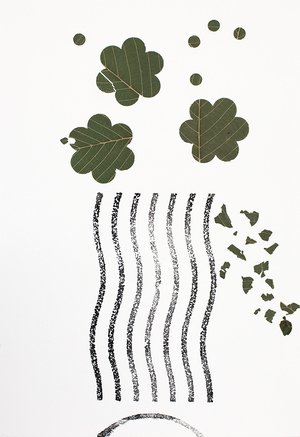 "A Book About Death" Global Art Project Returns to New York 10 Years After
The 10 Year Anniversary Edition of A Book About Death – The Last Waltz is an international mail art project that brings artists together in the continuing exploration of the single most unifying human experience that we all share – death. This "edition" celebrates the 10 Year Anniversary of the original show in NYC and the birth of the ABAD Project.
Curator: LuAnn T. Palazzo
Exhibition: September 14 - November 2
ISLIP ART MUSEUM
50 Irish Lane
East Islip, NY 11730

This show includes postcard reproductions of my work "Elms for Ray."

Update:
A set of this new 10th Anniversary Exhibition is headed to the permanent collections of 10 institutions around the world including MoMA in NY.
---
Artists Talk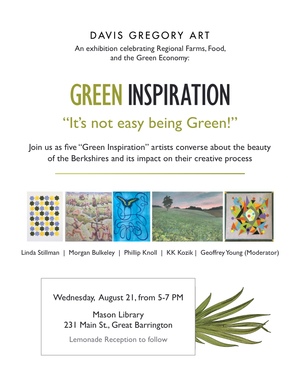 In conjunction with the exhibition "Green Inspiration," Davis Gregory Art will present an informal conversation between five artists whose work is featured at the Mason Library in Great Barrington. The panel will include Morgan Bulkeley, Phillip Knoll, KK Kozik, Linda Stillman, and Geoffrey Young, as moderator.

Wednesday, August 21, 5-7pm, Mason Library, Great Barrington, MA
---
"Green Inspiration"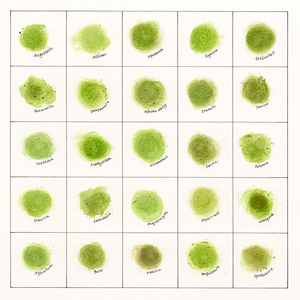 The exhibition "Green Inspiration" includes some of my botanical works on paper like this one, "Green Sampler."
The show is curated by Hope Davis & Sharon Gregory of Davis Gregory Art.
Mason Library, 231 Main Street, Great Barrington, MA
August 11– October 15 , 2019
with fellow artists Stephanie Anderson, Scott Brodie, Morgan Bulkeley, Susan Crofut, Stella Elliston, Margot Glass, Joan Griswold, Pat Hogan, Philip Knoll, KK Kozik, Hideyo Okamura, Elizabeth Orenstein, Susan Pettee, Alexander Ross, Gabrielle Senza, Dee Shapiro, Julie Shapiro & Geoffrey Young.

Net proceeds of sales will benefit Great Barrington Libraries and Berkshire Grown, an organization supporting and promoting local agriculture.

I will be on the panel for the Artists talk on Wednesday, August 21, from 5-7 pm.
---
"Madness in Vegetables: Hudson Valley Artists 2019"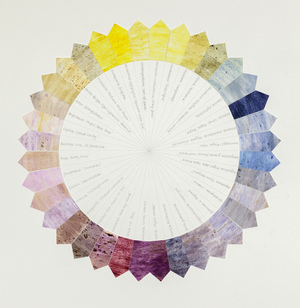 I am pleased that curators Alyson Baker and Candice Madey have included 3 of my works on paper in this exciting show.

The Dorsky Museum at SUNY New Paltz

The 2019 edition of the Hudson Valley Artists series is titled Madness in Vegetables: Hudson Valley Artists 2019. It calls for works that address the political and civic implications of choosing a rural life; the enticing beauty and repellant brutality of nature; our ever-changing climate; the wild character of plants, gardens, forests, and fauna; the relevance, power and forms of anthropomorphic myth making; and poetic and fantastical interpretations of the woodlands.

Exhibiting artists:
Bob Barry | Julie Evans | Mara Held | Virginia Lavado | Elisa Lendvay | Scott Serrano | Claudia McNulty | David Nyzio | Phyllis Gay Palmer | Libby Paloma | Lauren Piperno | Jackie Shatz | Linda Stillman | Jean-Marc Superville Sovak | Christina Tenaglia | scrap wrenn | Roberta Ziemba

June 15 – November 10, 2019
opening reception Saturday, June 15, 5:00-7:00

The Samuel Dorsky Museum of Art
State University of New York New Paltz
1 Hawk Drive; New Paltz, NY 12561

Hours: Wed. – Sun. 11am – 5pm
---
Kentler Benefit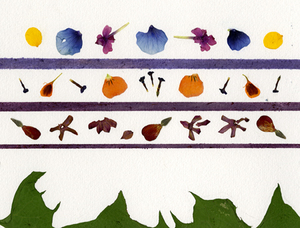 The Kentler International Drawing Space's 100 Works on Paper Benefit is back this year and includes my donated collage, "Promenade, Auvillar."

BENEFIT: Saturday, MAY 18, 6pm
Kentler International Drawing Space
353 Van Brunt Street
(Red Hook) Brooklyn, NY 11231-1245
Tel.: 718.875.2098
www.kentlergallery.org
---
"Escape" exhibition in Great Barrington, MA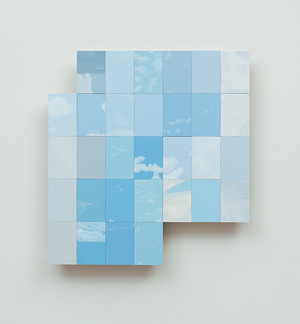 I'm pleased to have work on view in "Escape" a group exhibition at the Geoffrey Young Gallery in Great Barrington, MA, curated by Hope Davis and Sharon Gregory of Davis Gregory Art.
Opening party February 2nd from 5-7 pm.
Open Thursdays – Sundays, 11 am – 5 pm, or by appointment.

​Geoffrey Young Gallery
40 Railroad Street, 2nd fl.
Great Barrington, MA 01230
413-528-6210

Includes my painting "Daily Painting, detail: August 2011" (shown above) and my flower stain drawing "The Blues."

Artists: David Ambrose, Stephanie Anderson, Derek Buckner, Morgan Bulkeley, Tom Burckhardt, Roselle Chartock, Carol Diehl, Warner Friedman, Ann Getsinger, Michael Glier, Tom Goldenberg, Sutton Hays, Philip Knoll, Maggie Mailer, Dan Perkins, Alexander Ross, Charles Schweigert, Gabriel Senza, Rosemary Starace and Linda Stillman.