Open Studio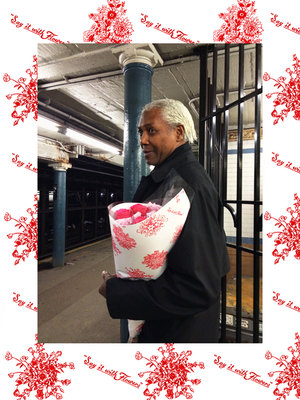 Please join me on Thursday night, October 19 for Open Studios, part of
the NYC Garment District Arts Festival. I will be showing some recent photo collages from my "Say it with Flowers" series as well as collages and flower stain drawings.
Time: 6:00 to 9:00 pm
Address: 315 West 39th Street, 14 floor, NYC 10018

Many artists in my building are participating so there's lots to see.

The Garment District Arts Festival takes place October 19-21(although I'm only there on Thursday night). Visit the 2017 Arts Festival Website for the most up-to-date festival information. http://garmentdistrict.nyc/arts/arts-festival/

---
"Say it with Flowers" exhibition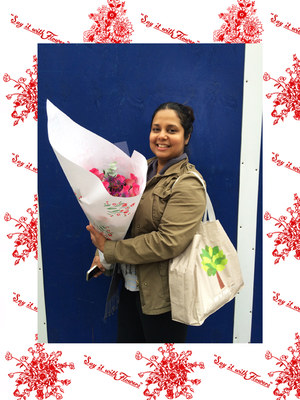 My solo show of photo collages "Say it with Flowers," curated by Jodi Moise, is on exhibit at the Montefiore Medical Center.
Reception: Thursday, Oct. 12 from 6 to 8 pm.
ARTViews Gallery
Montefiore Medical Center (Moses Campus)
111 East 210 Street, Bronx, NY 10467
Open to the public 9 am to 5 pm, through January 26, 2018
https://montefiorefineartprogram.squarespace.com/galleries
---
Vassar Review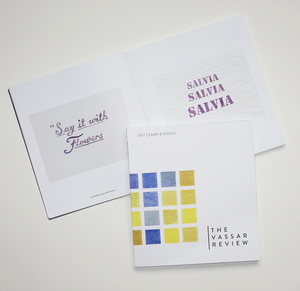 The recently revived literary journal, the Vassar Review, features some of my flower stain drawings on the cover and inside.
---
Land & Memory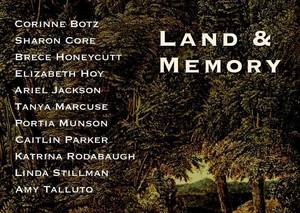 I'm pleased to have some of my flower stain drawings are included in this exhibition.

Instar Lodge
4 Church Avenue, Germantown, NY, 12526
Exhibit Opening: Saturday Sept. 30th 6-8pm
Open for Viewing: Sept. 31 12-6pm October 7, 8, 9th 12-6pm

Land and Memory is a multidisciplinary group exhibit curated by artist Caitlin Parker. The title is a response to Simon Schama's Landscape and Memory. Schama presents landscape as an Arcadian and largely masculine concept projected onto the natural world, in contrast to land, earth and raw matter. Contemporary artists, particularly women artists, are taking a more visceral and immersive approach to exploring the land around them. For these artists, landscape isn't something "other" to be observed from on high and imbued with Edenic mythology. For them, the depiction of "landscape" is less a static ideal then a living, transformative nature. It is the dirt itself, it's death and rot, the tiny vibrant colors and life we overlook, the polluted sites we live alongside and the ways we interfere with nature and nature's unstoppable resistance to our aggressions, both large and small.

All of the artists included in the show are women making work about the natural world. Most are in the Hudson Valley full or part time, allowing for dialogue with the Hudson River School painters. For some of the artists, the raw materials are foraged from the ground directly. For others, their work is exploring our complicated and decidedly unromantic relationship with the land, investigating the damage we do. The work exhibited is a mix of painting, photography and textile art.
---
"The Times"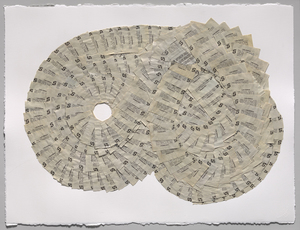 It's an honor to have my work in the same show as some of the artists I most admire like On Kawara, Felix Gonzalez-Torres and Ellsworth Kelly.
The FLAG Art Foundation
545 West 25th Street (between 10th and 11th Avenues)
New York City
Wednesday–Saturday, 11:00 am to 5:00 pm
through August 11, 2017

shown above: "Whether weather" made from NY Times newspaper corners
---
"The Four Seasons" exhibition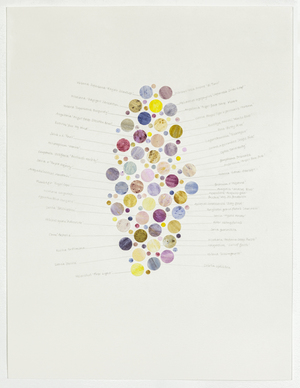 My drawing "Conservatory Garden: Scatter" is included in this lively group show in Jersey City. Thanks to Robinson Holloway for inviting me to take part.
Village West Gallery
331 Newark Avenue
Jersey City, NJ 07302
201-656-3408
www.villagewestgallery.com
RobinsonHolloway@gmail.com
Open June 2, 5-9 pm and July 30, 12-4 pm and by appointment.
---
Kentler International Drawing Center benefit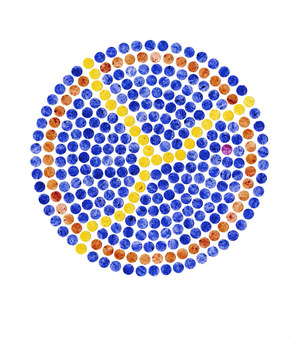 I have donated "Corolla II" my collage of flower stains to support the Kentler.
EXHIBITION ON VIEW:
April 28 - May 14, 2017
Gallery Hours: Thursday - Sunday, 12 - 5pm
KENTLER INTERNATIONAL DRAWING SPACE
353 Van Brunt Street, (Red Hook) Brooklyn, NY 11231
BENEFIT:
Saturday, May 20, 6pm
Attendance to the event is only for Ticket Holders.
Tickets are available for purchase now on their website: www.kentlergallery.org
---
LABspace Gallery show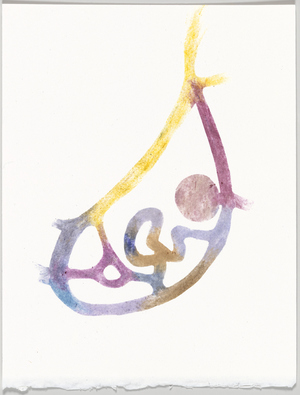 "Taconic North," an invitational exhibition of small works from regional artists, curated by Susan Jennings and Julie Torres opens at LABspace on Saturday April 15th and runs through Sunday June 11th. "Shakespeare Garden" my flower stain drawing is included in this show.
LABspace is located at 2462 NY Rt 23 in Hillsdale, NY just west of NY Rt 22 in Hillsdale, NY. Gallery Hours are Saturdays 11-5, some Sundays (check our Facebook page and/or website) and by appointment via labspaceart@gmail.com
http://labspaceart.blogspot.com/
https://www.facebook.com/pages/LABspace/620894894642447?fref=ts
---
Art auction for a good cause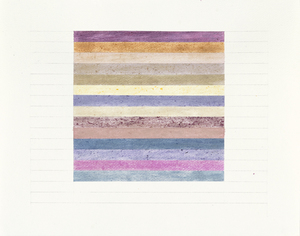 My flower stain drawing, "Field Trip," is part of the auction to benefit the estimable Visual Art Center of New Jersey. You can bid online until the evening of the benefit – Saturday, April 1. Just click on link in this headline or go to https://www.501auctions.com/artcenternj/item/530090