"Panorama" exhibit in West Stockbridge, MA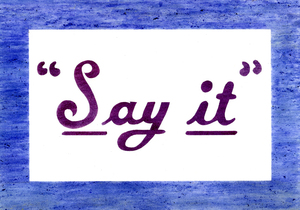 I am pleased to have 4 new flower stain drawings included in this group show with many wonderful artists curated by the dynamic curatorial team of Sue and Philip Knoll.

Opening reception: Saturday August 22 from 5:30 to 7:00 pm.

Open daily 8 am to 4 pm (closed Tuesdays). On view through October 1.

No. Six Depot

West Stockbridge MA 01266

email: hello@sixdept.com



---
"Exquisite" at LABspace Gallery in Hillsdale, NY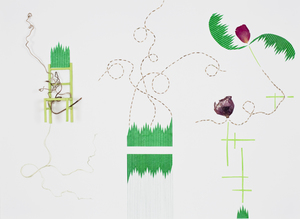 "Exquisite" is a group show of collaborative art made by teams of 3 artists on 15 x 20 inch paper. The show will run through Saturday, September 19th. Gallery hours are Thursday and Friday 1-6, Saturday 11-6 and by appointment via labspaceart@gmail.com

The gallery is located at 2642 New York Route 23 just west of the intersection of Route 22.
It was great to work with my fellow artists:
"..then Red" with Cynthia Atwood, Joan Grubin
"Common Turf" with Alice Momm, Suzy Sureck, illustrated here
http://labspaceart.blogspot.com/
https://www.facebook.com/pages/LABspace/620894894642447?fref=ts
---
A Panel Discussion about Gardens in Art
ARTISTS IN THE GARDEN: A PANEL DISCUSSION

Wednesday, April 22, 7 pm

"A distinguished panel of artists will address the use of garden imagery and plant materials in their art. Curator Mary Birmingham will moderate the panel. Participants include Alice Momm, New York City based artist, Lina Puerta, a Colombian-American artist based in New York City, and Linda Stillman, New York based artist."
Visual Arts Center of New Jersey
68 Elm Street, Summit, NJ 07901
---
Blog posting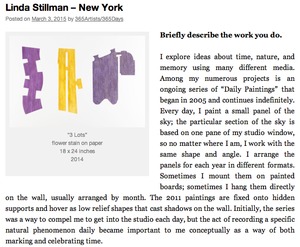 I was pleased to have an interview about my work posted on the website: "365 Artists, 365 Days" which dovetails nicely with my interest in daily practice.