New York Times review
Martha Schwendener mentions my work in the review of Ulrike Muller's "Raw/Cooked" collaborative show in the New York Times on September 7.
---
Brooklyn Museum show closing event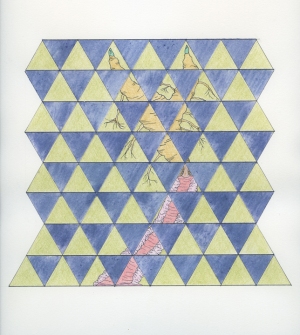 Please join me at the Brooklyn Museum at 3:30 on Saturday, September 8, 2012 for the closing event at artist Ulrike Müller's collaborative drawing project, which includes one of my "flower rubbings."
Ulrike Müller's "Herstory Inventory"
100 Feminist Drawings by 100 Artists
Brooklyn Museum, part of Raw/Cooked, organized by Eugenie Tsai
closing September 9, 2012
---
"Notations: The Cage Effect Today"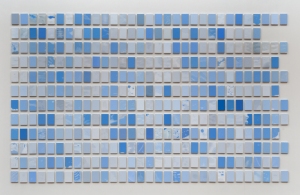 My "Daily Paintings, detail: 2007" is in this group show
February 17 – April 21, 2012
Opening reception: February 16. 6-8 pm
Curated by Joachim Pissarro, Bibi Calderaro, Julio Grinblatt & Michelle Yun

Hunter College / Times Square Gallery
450 West 41st Street (between Dyer and 10th Avenues)
New York, NY 10036
Gallery Hours: Tuesday – Saturday, 1-6 pm
www.hunter.cuny.edu/art/galleries

Participating Artists:
William Anastasi, Soledad Arias, Celeste Boursier-Mougenot, Waltercio Caldas, Jose Damasceno, Hanne Darboven, Matthew Deleget, Liz Deschenes, Felipe Dulzaides, Leon Ferrari, Robert Filliou, Yukio Fujimoto, Nicolas Guagnini, Lynne Harlow, Douglas Huebler, Gareth James, David Lamelas, Reiner Leist, Jorge Macchi, Christian Marclay, Rivane Neuenschwander, Kaz Oshiro, Edgardo Rudnitzky, Fred Sandback, Frank Scheffer, Ushio Shinohara, Linda Stillman, Daniel Wurtzel



See the Hunter College Art Galleries website for events related to the exhibition.
---
"The Abstract Universe"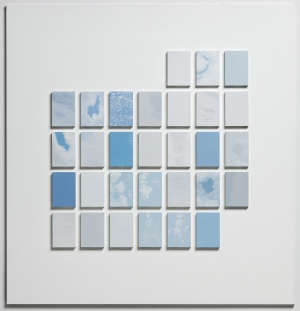 Three months of my "Daily Paintings" of the sky are being shown in "The Abstract Universe: Microcosm/Macrocosm," at the Maloney Art Gallery, The College of Saint Elizabeth,
2 Convent Road, Morristown, N.J.
On view until  April 15, 2012
Curated by Dr. Virginia Fabbri Butera
www.maloneyartgallery.org