Kentler Benefit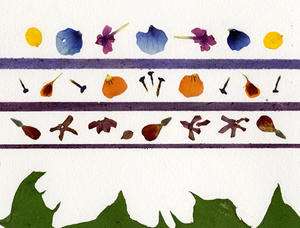 The Kentler International Drawing Space's 100 Works on Paper Benefit is back this year and includes my donated collage, "Promenade, Auvillar."

BENEFIT: Saturday, MAY 18, 6pm
Kentler International Drawing Space
353 Van Brunt Street
(Red Hook) Brooklyn, NY 11231-1245
Tel.: 718.875.2098
www.kentlergallery.org
---
"Escape" exhibition in Great Barrington, MA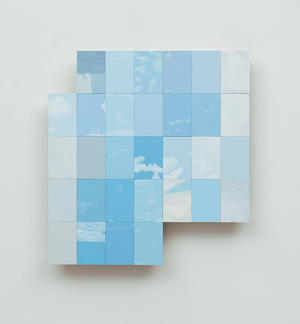 I'm pleased to have work on view in "Escape" a group exhibition at the Geoffrey Young Gallery in Great Barrington, MA, curated by Hope Davis and Sharon Gregory of Davis Gregory Art.
Opening party February 2nd from 5-7 pm.
Open Thursdays – Sundays, 11 am – 5 pm, or by appointment.

​Geoffrey Young Gallery
40 Railroad Street, 2nd fl.
Great Barrington, MA 01230
413-528-6210

Includes my painting "Daily Painting, detail: August 2011" (shown above) and my flower stain drawing "The Blues."

Artists: David Ambrose, Stephanie Anderson, Derek Buckner, Morgan Bulkeley, Tom Burckhardt, Roselle Chartock, Carol Diehl, Warner Friedman, Ann Getsinger, Michael Glier, Tom Goldenberg, Sutton Hays, Philip Knoll, Maggie Mailer, Dan Perkins, Alexander Ross, Charles Schweigert, Gabriel Senza, Rosemary Starace and Linda Stillman.

---
VCCA France residency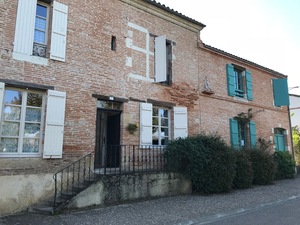 I spent a wonderful residency at VCCA Moulin à Nef in Auvillar, France in early November. Auvillar is charming ancient village on the banks of the Garonne river northwest of Toulouse where I took many walks gathering flowers and inspiration and making new work.
---
---
Open Studio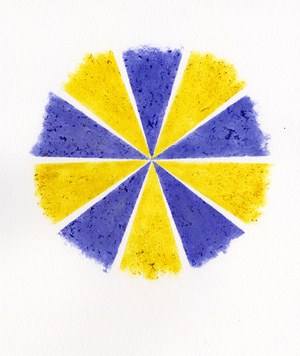 Please join me on Thursday night, October 18, 2018 (from 6:00-9:00) for Open Studios, part of the NYC Garment District Arts Festival. I will be showing some work from my "Daily Paintings" of the sky series as well as collages and flower stain drawings, like the one shown here.

The Garment District Arts Festival takes place October 18-20 (although I'm only there on Thursday night). There are lots of other interesting artists in the building. Visit the 2017 Arts Festival Website for the most up-to-date festival information.
http://garmentdistrict.nyc/arts/arts-festival/